Projects tagged "construction vibration"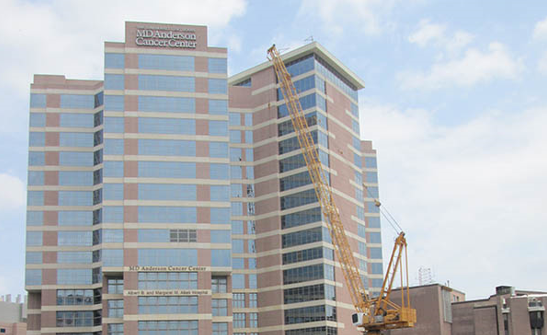 M.D. Anderson, Houston TX
Construction, Healthcare
Construction vibration and noise control for a 12-story expansion atop an operating 12-story hospital.
Research tagged "construction vibration"
Building expansion and densely developed campuses often require construction adjacent to highly vibration sensitive facilities such as advanced technology manufacturing, laboratories, and hospitals. The vibration generated by the construction work poses a considerable risk to the sensitive processes in these facilities, which typically need to continue operations during construction. In these scenarios it is often […]...
read more >
Abstract An approach is presented for performing site-specific assessment of the impact of construction vibrations on vibration-sensitive facilities. This requires expansion of existing methodologies such that frequency content is included. A case study is included. Introduction Many processes involved in advanced technology applications are highly sensitive to vibrations. Among these processes are precision metrology, high-energy […]...
read more >
News tagged "construction vibration"
CGA will be presenting two papers discussing some of our recent work at the upcoming Inter-Noise Congress in San Francisco, CA on August 9-12.  Inter-Noise is the largest international gathering of experts in noise control engineering each year.  The theme of conference, which is sponsored by the International Institute of Noise Control Engineering (I-INCE), is […]
read more >