Projects tagged "noise and vibration monitoring"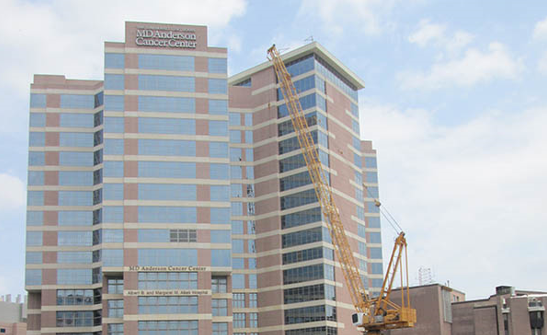 M.D. Anderson, Houston TX
Construction, Healthcare
Construction vibration and noise control for a 12-story expansion atop an operating 12-story hospital.
Research tagged "noise and vibration monitoring"
ABSTRACT When measured vibration amplitudes at the proposed site for a highly sensitive facility exceed the maximum allowable for the sensitive equipment, mitigation measures must be integrated into the design that will reduce the vibration amplitudes to meet the requirements. Past studies have shown that thick concrete slabs supported on a well-engineered subgrade can effectively […]...
read more >
Building expansion and densely developed campuses often require construction adjacent to highly vibration sensitive facilities such as advanced technology manufacturing, laboratories, and hospitals. The vibration generated by the construction work poses a considerable risk to the sensitive processes in these facilities, which typically need to continue operations during construction. In these scenarios it is often […]...
read more >
News tagged "noise and vibration monitoring"
CGA will be presenting two papers discussing some of our recent work at the upcoming Inter-Noise Congress in San Francisco, CA on August 9-12.  Inter-Noise is the largest international gathering of experts in noise control engineering each year.  The theme of conference, which is sponsored by the International Institute of Noise Control Engineering (I-INCE), is […]
read more >